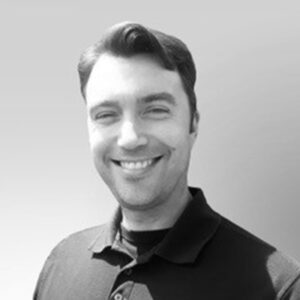 Kyle Swan
Senior Consultant, Data Science, Burke, Inc.
Jump Start Your Data Fitness
April 20, 2021
1:00 – 1:45 p.m.
Improve your data insight speed and accuracy. With an intense amount of research data—survey data, shopper data, social data, financial data—sometimes, it's hard to spot the big "ah ha's." Avoid the complexities and inconsistencies of manually synthesizing data by adding new solutions to your routine. Join Kyle Swan as he shares how clients are leveraging Geode|AI™, a new analysis solution, to analyze multiple data inputs. Having a holistic approach to data fitness will make it easier to spot those big insights you depend on for more effective organizational strategies and smart decisions.
At the end of this session you'll:
Understand how advanced machine learning models supports retrospective and prospective insight generation, leading to more in-depth insights
Examine how machine learning and technology have helped facilitate better and more frequent integration of disparate data sources, helping companies avoid churn and retain customers
Learn how to apply a "readiness ruler" to determine where your organization stands today, and how you can apply machine learning for deeper, integrated insights