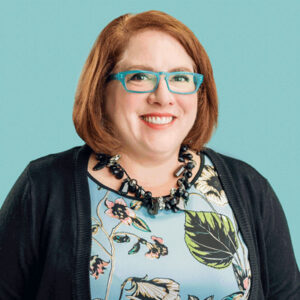 Keri Witman
President and Founder, Clever Lucy
Marketing Automation: Is Your Company Prepared to Make It Work?
April 21, 2021
3:00 – 3:45 p.m.
Marketing automation tools such as Hubspot, Marketo, or Pardot can be a very powerful tools for brands looking to automate their marketing efforts. However, the promise of a streamlined, integrated marketing process that the platform sales folks tout is not nearly as simple and "automatic" as the name would imply. Clients come to us for help after subscribing to one of the platforms and discovering they have neither the staff nor the foundational tools to leverage their potential.
In this session, Keri will share the lessons she's learned working with B2B clients on overcoming the challenges of adding a marketing automation platform to their toolkit. She will talk about how to get the highest return on your automation investment, and how to be prepared before you write the check.
This session will be a high-level strategy session aimed at B2B marketing leaders who would typically be responsible for managing the overall marketing budget. It will not be a technical how-to for any platform. Instead, it will focus on leveraging the deep insights gained from our experiences with our B2B clients partnering with them to overcome the challenges in deciding if marketing automation is the right choice, doing the foundational work required to make the tools effective, and staffing functions required to keep them churning out leads.